Having a clean industrial space to work in and interact with your customers is extremely important. Cleanliness creates a positive work environment, allowing your employees to properly think and when your work area is clean, it limits the number of allergens from dust that can cause illness.
When hiring a cleaning company for your industrial space, it is important for professional industrial cleaning supplies to be used. Professional products make the job less time-consuming because they are formulated to give a thorough cleaning of large, sometimes hazardous areas. Here is what you need to consider when getting your industrial space cleaned:
1. Special products
Your industrial space likely has specific features that can't be cleaned with regular products. Perhaps you have rubber flooring that requires specific products, or your food production area must be sanitized to health care standards. Making note of these details with your cleaning company will ensure the right industrial cleaning products get used.
2. Plan
Plan out the order in which each industrial section should be cleaned. You might want to have the walls wiped down first so that any excess dirt and water do not dribble onto an already clean floor.
Making note of areas that need the most attention will help your cleaning team know what requires extra time and effort. You may want extra time spent on the cleaning of high-touch surfaces like door handles, machinery controls or production preparation tables. Thoroughly cleaning things that people tend to touch most helps lessen the chances of germs and virus transfers.
Creating a list for your cleaners will ensure they know what you want to be done and what can be left behind. You can even mark off this list when you do a check of the clean, ensuring nothing crucial was missed.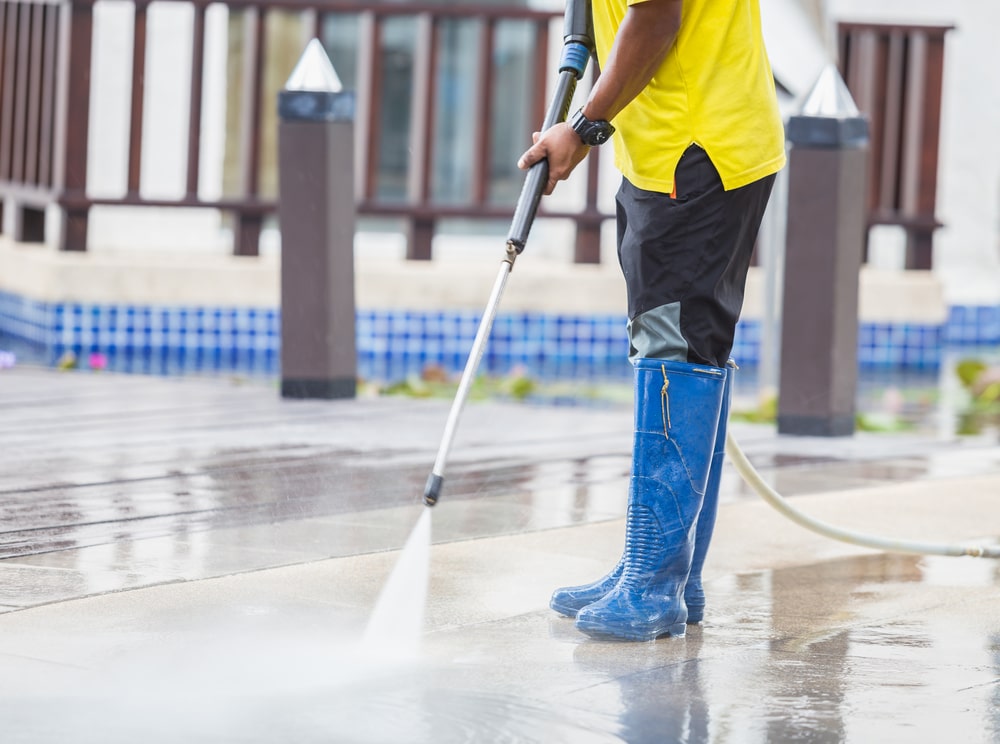 3. Be safe and environmentally friendly
Getting your workplace cleaned with green industrial cleaning products means people in your space can steer clear of inhaling harsh chemicals which could cause negative health reactions. Using eco-friendly products also means you are doing what you can to avoid damaging the environment.
4. Clear space
Keep the space that is about to be cleaned clear of clutter. If empty boxes are sitting around, throw them in the recycling bin before your cleaners come in. Having items here and there means you are paying your cleaners more than you need to as it takes them extra time to clean an area when they have to move things around.
5. Training
Make sure the cleaning company you hire has dealt with the type of industrial area you need to be cleaned. Certain types of establishments like breweries and dairy plants require particular knowledge since they are dealing with products being consumed by the public. If your cleaners are trained for specific cleaning protocols, then they are better equipped to handle the jobs you require them to.
Professional industrial cleaning supplies are created with industry specifics in mind. Your cleaning company should have all the right products for the industrial cleaning you need them to do.
About Apple Cleaning Supplies
Our priority is to provide excellent service with expert guidance, offering educational training sessions, and a full facility analysis. We have 
two physical locations
: one in Calgary, Alberta and one in Kelowna, BC and we deliver professional cleaning supplies across Western Canada.