Janitorial Equipment Repair Services in Calgary

Apple Cleaning Supplies is able to handle numerous janitorial equipment repair jobs in Calgary on a daily basis. Our technicians have worked on all kinds of machines from backpack vacuums to ride-on sweepers. They have extensive experience on all makes and models and have worked on equipment of all sizes. We can even fabricate custom parts when necessary.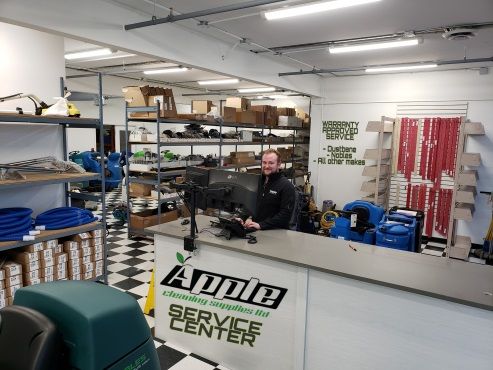 Whether you purchased your equipment from Apple Cleaning Supplies or elsewhere, we are happy to provide expert janitorial equipment repairs in Calgary and quick turnaround times. Schedule your service and keep your operation running smoothly.