Dispensing Equipment in Calgary
At Apple Cleaning Supplies we have all your dispensing needs. We carry hand care dispensers and paper product dispensing systems, in manual and touch-free varieties.
Did you know that we offer free installation for all of our dispensers. We also carry a wide variety of paper products, soaps and hand sanitizers to fill the dispensers and we stand behind what we sell.
We carry familiar name brands you have come to know and trust such as SC Johnson hand care products and Kimberly Clark paper products. Many of our soaps and paper products also carry the ECOLOGO® Seal of Approval so you can take comfort in knowing our products will not harm the environment!
We carry the following dispenser systems and supplies: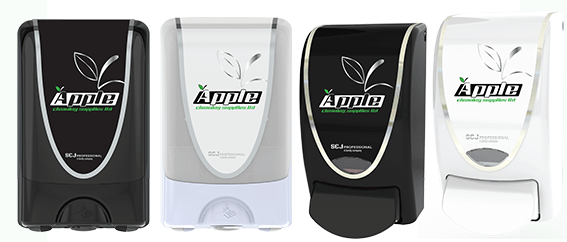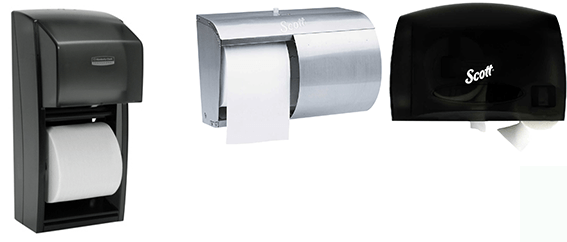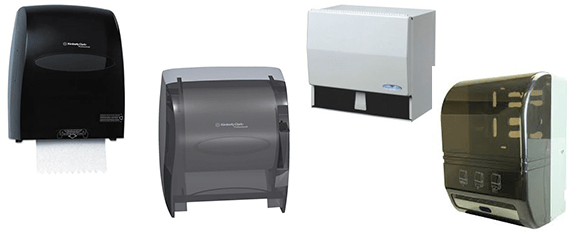 Hand Care Dispensers
Hand Soap Dispensers (Manual)
Hand Soap Dispensers (Touch-free)
Hand Soap Dispensers (Counter Mount)
Hand Sanitizer Dispensers (Manual)
Hand Sanitizer Dispensers (Touch-free)
Hand Wipes Dispensers
Toilet Paper Dispensers
Coreless Roll Dispensers
Single Roll Dispensers
Dual Roll Vertical Dispensers
Dual Roll Horizontal Dispensers
Paper Towel Dispensers
Touch – Free Towel Dispensers
Tear & Dry Towel Dispensers
Lever Function Towel Dispensers
Universal Multi-fold Towel Dispensers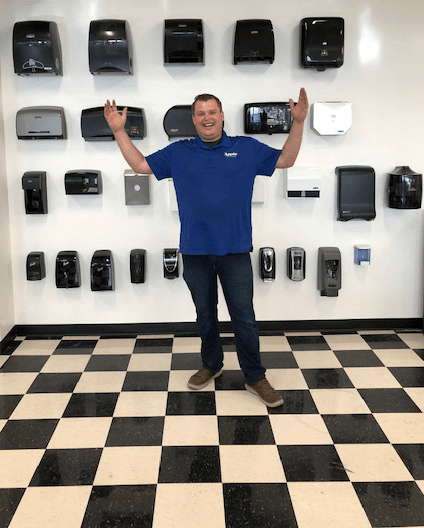 This is not an exhaustive list of the dispensing systems that we carry. For more information on other dispensing options, call our Sales Reps today!
If you want to breathe new life into your facility's dingy carpet, contact our advisors at Apple Cleaning Supplies. If you're looking to remove years of wear from your carpets, our extraction solutions and commercial-grade carpet cleaning machines in Calgary can make your carpet look new again.
For more information or to speak with one of our cleaning supply specialists, contact us today.