Commercial cleaning certainly comes with its challenges. If you're a business owner or manager, you're looking for ways to help your team stay efficient, keep the costs of professional industrial cleaning supplies low while ensuring that the space is clean and safe. These challenges become especially complex for public venues where guests are coming and going during the day, but routine cleaning must be maintained throughout the day.
Some examples of high traffic public venues include:
Arenas
Gymnasiums
Concert halls
Shopping malls
Hospitals
Schools
Airports
Office complexes
While these buildings come with numerous cleaning challenges, the good news is, there are ways to help minimize disturbance while keeping the venue clean. This article details three of the most common public venue cleaning challenges and some steps you can take to solve them.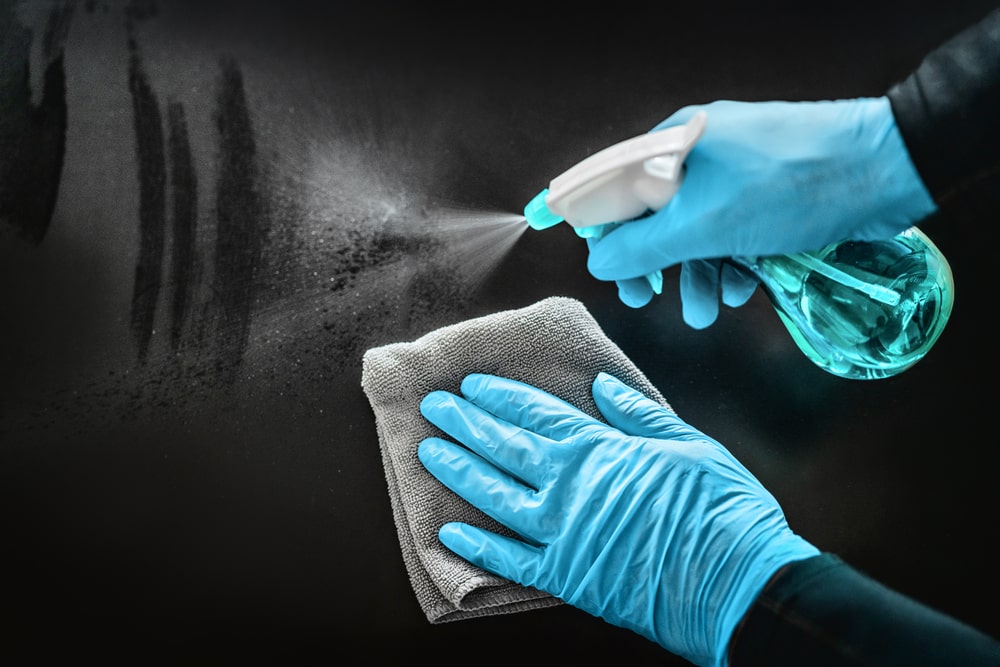 1) Noise and big machines
One of the most significant issues with cleaning public venues is the noise from professional cleaning equipment such as vacuums and commercial sweepers. Unlike residential cleaning equipment, these machines are powerful, larger, and can be noisier to operate.
As a solution, most public places perform bigger cleaning tasks, such as vacuuming and using a ride-on sweeper, during quieter times or when the venue is closed. This is also for the safety of guests, as cords can be a tripping hazard, and big machines can be a safety risk. If you have older equipment, modern professional cleaning equipment is now more compact and quieter, without compromising the quality. If you must vacuum or use a larger machine during operating hours, be sure to block off the area and be aware of your surroundings. Consider using a battery-powered backpack vacuum to eliminate tripping hazards and for easy maneuverability through congested space.
2) Air quality and allergens
Another challenge with cleaning public venues is that many people are sensitive to certain toxins, scents, and cleaning chemicals. Additionally, any dusting done during the day can circulate pollen and other allergens, impacting indoor air quality for guests who have asthma or are sensitive to airborne particles.
We recommend only using professional industrial cleaning supplies and products that are unscented and non-toxic. Thankfully, due to 'greener cleaning' products in higher demand, these supplies and products are readily available and offered by most commercial cleaning suppliers in Calgary. For dusting public venues, we only recommend professional industrial dusters. These are often made of microfibre or other material that holds onto dust like a magnet. They are also washable and reusable, helping your facility save on cleaning costs.
3) Various kinds of trash
In buildings where different types of crowds are common, trash collection is often a challenge. The amount of trash buildup can become a nightmare, which is made more complex by the assortment of trash that needs to go into different bins. While there's no guarantee that people won't litter, because there are those who will regardless of what you do, a simple solution that can encourage guests to throw their trash properly is to invest in more trash bins.
There are trash collection systems available with different sections in one for recycling, bottles and cans, paper, organics, and general waste. The initial upfront cost of purchasing several of these systems can be high but can keep your maintenance costs down over time. Cleaning staff won't need to spend extra time sorting waste and can increase their productivity. Along with large trash collection systems, be sure to place smaller waste bins beside the restrooms and near doors.
About Apple Cleaning Supplies
Our priority is to provide excellent service with expert guidance, offering educational training sessions, and a full facility analysis. We have 
two physical locations
: one in Calgary, Alberta and one in Kelowna, BC and we deliver professional cleaning supplies across Western Canada.