Keep your employers and yourself safe and healthy with a clean industrial environment. Whether you own a warehouse, factory, power plant or storehouse, a professionally cleaned space maximizes productivity. By reducing the chances of management and staff falling ill in your facility you can focus on the work at hand.
Safe products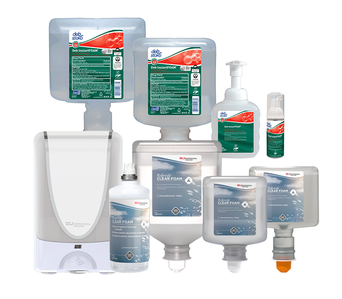 Industrial cleaning supplies are specially formulated for cleaning these types of environments. Eco-friendly products are made to prevent harsh chemicals from harming the environment while providing you with good results. Cleaning machinery often requires specific types of cleaners to maintain the integrity of steel and glass surfaces. You will want to use an industrial-grade product to avoid issues with paint peeling or discolouring.
Don't forget about cleaning products for your skin. Industrial hand cleaner in Calgary will keep your skin safe but still remove sticky, oily substances that regular soap would have a hard time taking off.
Healthy work environment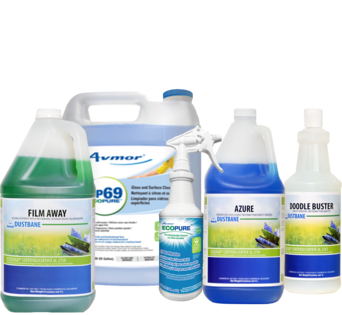 There is less chance of your employees or yourself getting an infection or disease when your industrial space is properly sanitized. Be sure to use professional cleaning supplies to achieve a germ-free space. Disinfectants are available for multi-purpose use or specific applications like cleaning bathrooms or floors. Cleaners for the removal of salt and debris are perfect for getting rid of anything that gets tracked into your facility from the outside. Safety is not only about maintaining the physical attributes of your workplace, but it is also about the air. When your industrial space is free from the harmful build-up of mould and dust, everyone can breathe easier. A healthy work environment prevents the spread of disease.
Injury-free zone
An injury-free zone is one where professional industrial cleaning supplies are used regularly. When there are no spills on the floor or trash in the way, the space remains a safe one for workers to maneuver around. Keeping your commercial space free from work hazards can help prevent injuries that could lead to Workers' Compensation claims. According to the Workers' Compensation Board, employers lose hundreds of thousands of dollars every year from employers who get injured on the job. Prevent this from happening by limiting the risks.
Happy employees
A professionally cleaned industrial space creates a positive atmosphere for you and your employees. Your employees will feel safe knowing they are not working in a hazardous environment. Happy employees will work harder because they know they are cared for. As a bonus, you will receive the benefit of increased uptime.
Professional industrial cleaning supplies are made for large environments and heavy-duty machinery. Your business and the people in it will always benefit when the space is clean.
About Apple Cleaning Supplies
Our priority is to provide excellent service with expert guidance, offering educational training sessions, and a full facility analysis. We have 
two physical locations
: one in Calgary, Alberta and one in Kelowna, BC and we deliver professional cleaning supplies across Western Canada.