With the right janitorial products, you can make your office or commercial space shine. A great clean will positively impact your environment by removing harmful allergens and bacteria. When your commercial space looks and smells clean, your customers feel welcome and your employees can focus on working in a safe and comfortable area. Not only is a clean space pleasing to the eye, but it is healthier for everyone who enters your place of business. What janitorial products should you consider using regularly?
Some of the smallest janitorial supplies can have a major positive impact on your cleaning. Here are some must-have products for your everyday cleaning needs.
Microfibre cloths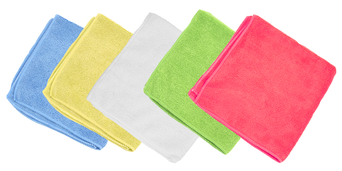 Packages of microfibre cloths are beneficial when you want to keep your appliances looking brand new. Wiping off grime with just any cloth is not ideal since certain appliances require extra sensitive care, especially if they are made of stainless steel. A microfibre cloth will be sure to wipe away dirt while being gentle on the surface. Avoid scratching your stainless steel by choosing from a variety of sizes of microfibre cloths at your janitorial supply store. These cloths are super absorbent and long-lasting, making them ideal for all your cleaning needs.
All-purpose spray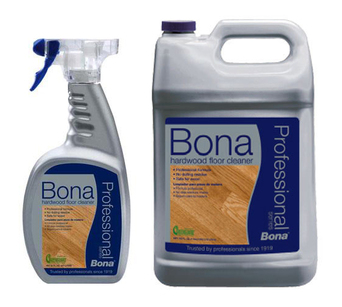 If you are looking for a janitorial product that is environmentally friendly, you can get an all-purpose spray that is free from harmful chemicals. Easily wipe away grease that is difficult to get rid of without leaving a harsh odour behind. Eco-friendly products are becoming more popular since they help avoid unwanted reactions that other toxic cleaning products might bring about. Keep yourself and those around you healthier by using an all-purpose spray that is safe for the planet and the air.
Wood floor cleaner
When you have wood floors, you need to care for them differently than other types of flooring. You need janitorial supplies specifically made for wood to avoid damaging the finish of your floors. Wood floor cleaners do not require a heavy bucket of water to be lugged around with you during cleaning. With a few sprays from a hardwood floor cleaner and the proper cleaning pads, your floors will look amazing.
Toilet brush
Like magic, your calcium and lime stains disappear with this nifty little janitorial product that keeps the dirtiest place in your business clean. Strong bristles make scrubbing toilet bowls easy, so you don't have to put too much muscle into cleaning the throne.
Next time you need your commercial space cleaned it will be a breeze because you will have these small janitorial supplies added to your storage room.