When it comes to the clean up of a construction site, warehouse, or yardwork we often think of the practicality of the push broom. Effective in cleaning larger debris to even fine particles, the type of fiber bristle on your push broom can make all the difference in making an effective sweep. Choosing the right tool for the job can save you time and money.
Fiber Matters 
Consider the type of surface you will be sweeping when choosing your broom. Synthetic and fine fibers are good choices for indoor, counter and hardwood flooring sweep and a stiffer bristle is required for heavier debris, uneven surfaces and outdoor sweep.  Also consider the resilience of the fiber. Some fibers are tough enough to withstand harsh chemicals and hydrocarbons such as gasoline while others cannot be exposed to water without sustaining damage.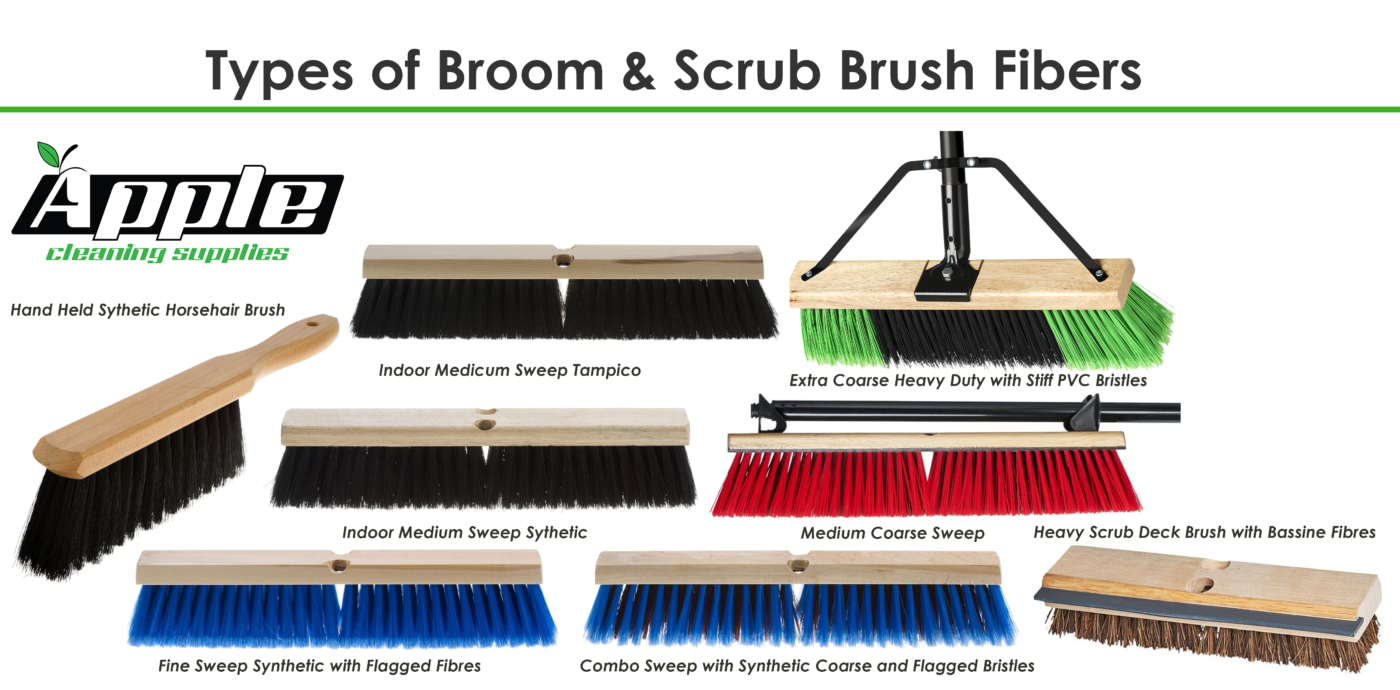 Types of Fibers
The synthetic fiber counter brush is constructed of synthetic horse hair fibers which are oil, and solvent resistant. Useful for sweeping fine dust and dirt particles from counters and benches. This brush can be used safely where occasional contact with moisture is present.
Synthetic Flagged Bristles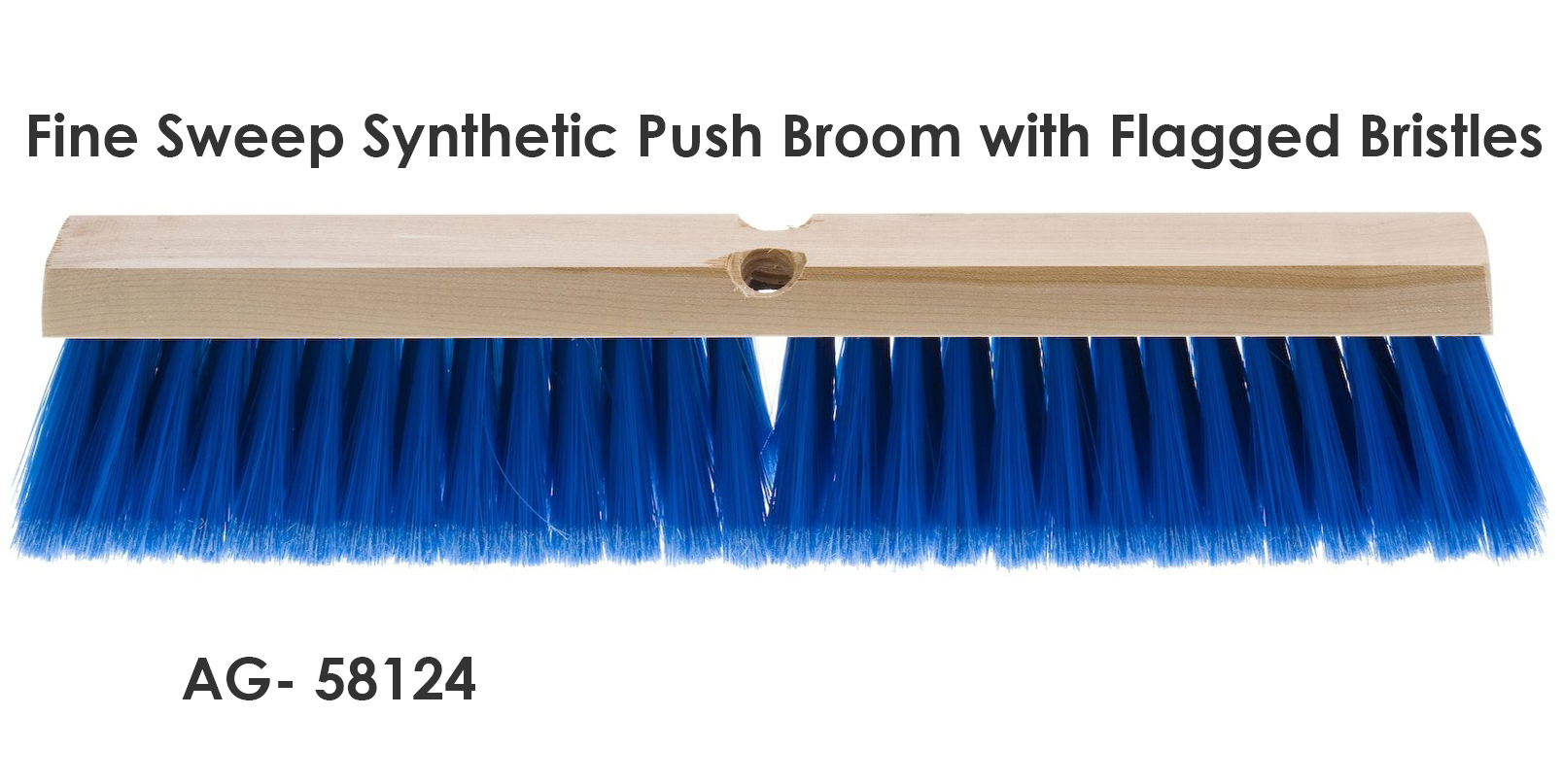 A fine fiber push broom with soft, synthetic fibers is an ideal choice for smooth surfaces and hardwood flooring. Flagged ends pick up dust with an almost magnetic action. The fill is moisture, solvent and oil resistant.
Tampico Medium Fine Bristles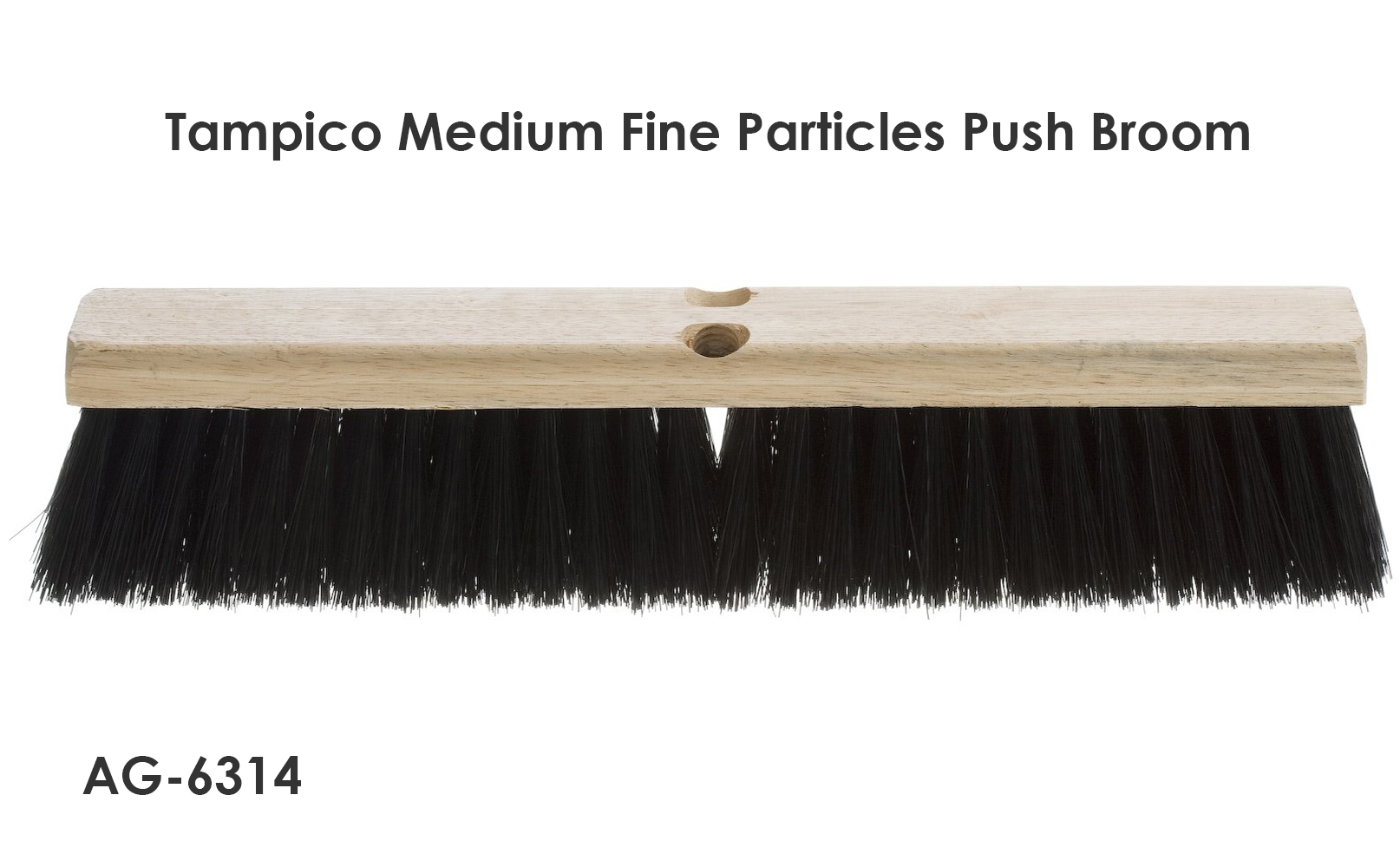 This 100%-synthetic fiber broom is an all-purpose choice for use indoors on wood, linoleum or concrete floors or outdoors on smooth surfaces. Chemical resistant Synthetic fibers have abrasive properties ideal for sweeping applications.
Medium Sweep Horsehair & Tampico Bristles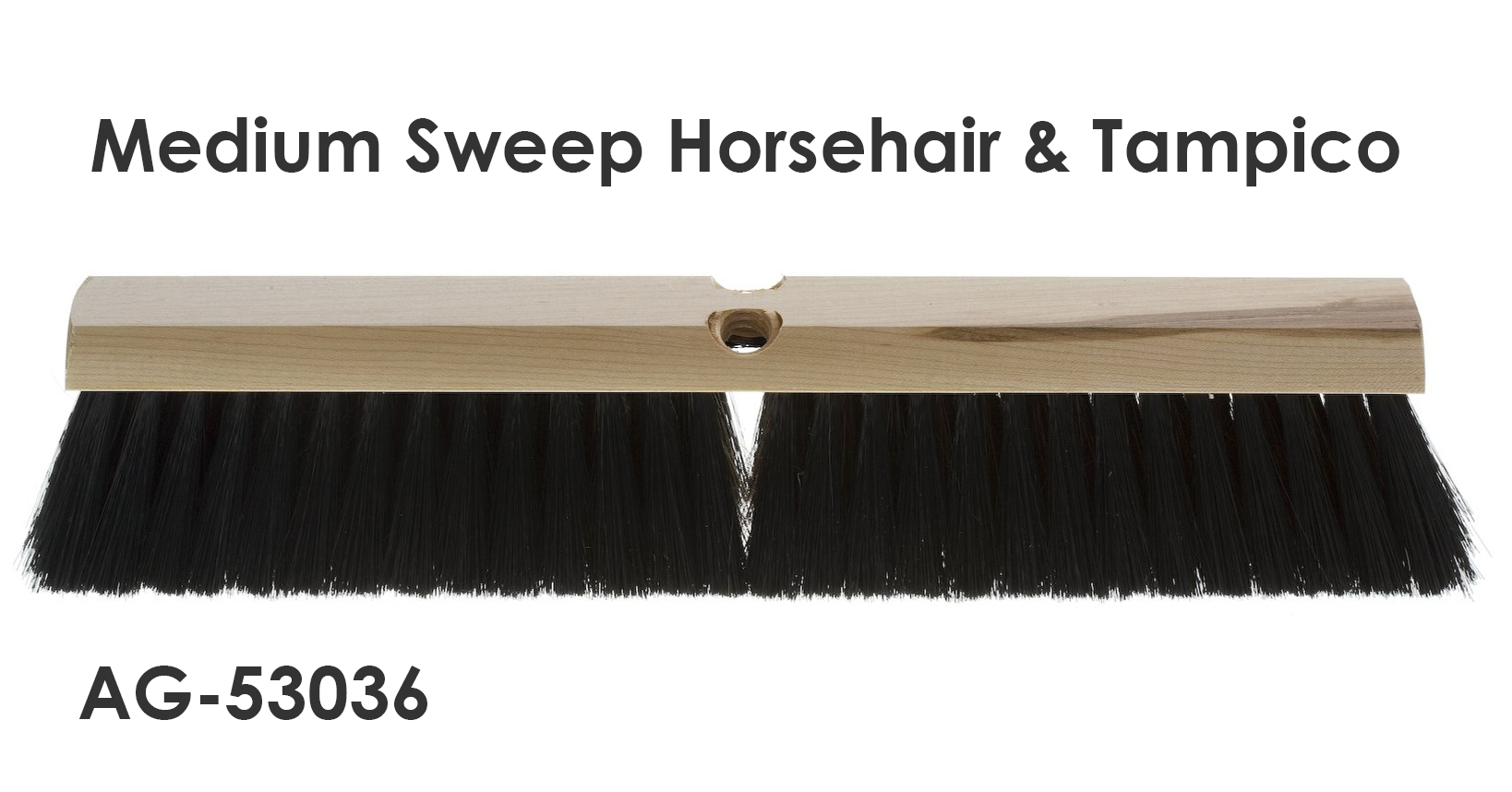 Synthetic horsehair encases a medium, natural Tampico center on these brooms. The soft, synthetic outer bristles pick up fine particles, while the extra flicking power of the stiffer Tampico center helps move larger debris for a well-rounded indoor broom.
Synthetic Coarse & Soft Bristles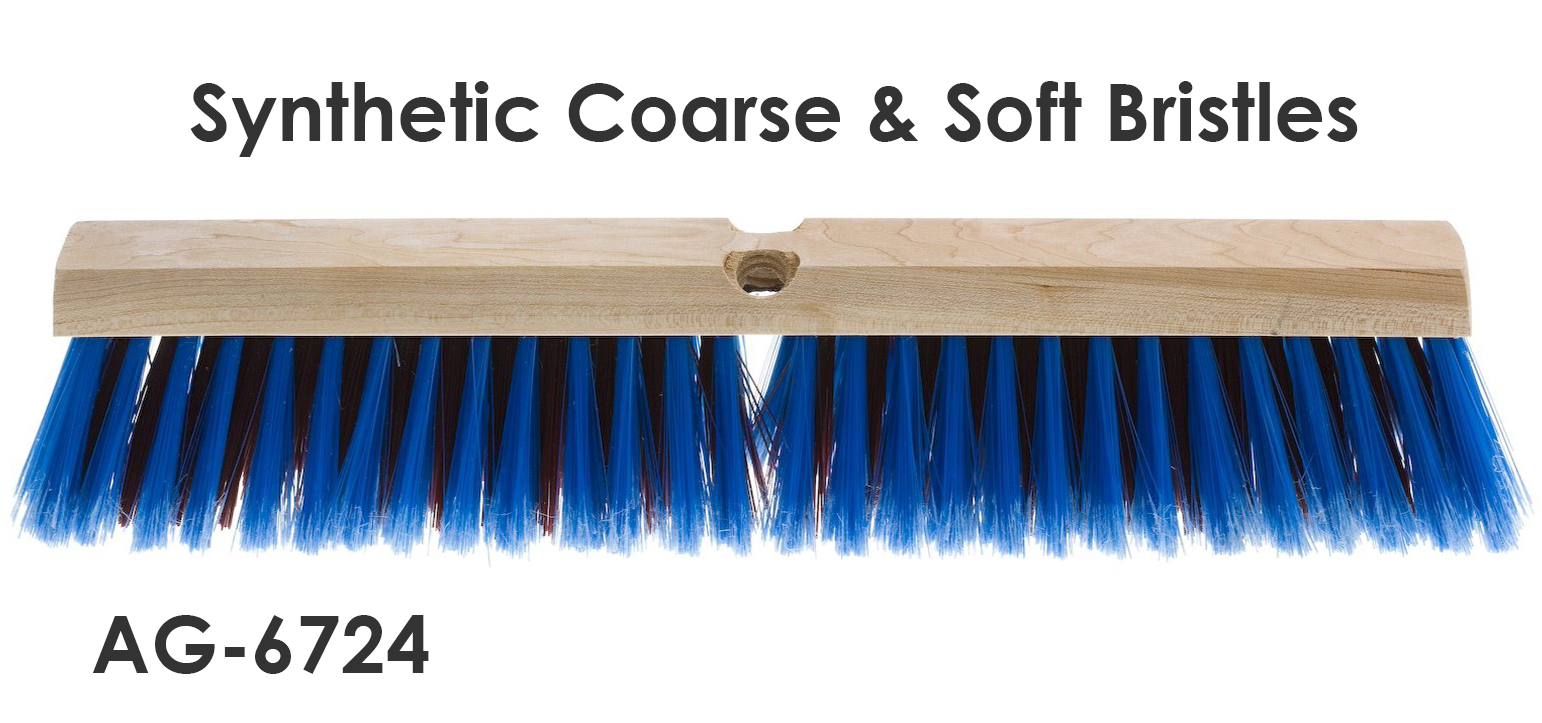 The 67 Series features a center filled with coarse synthetic bristles encased by a row of soft, flagged, synthetic bristles for a broom that will sweep up fine dust and move debris at the same time.
Side Clipped Medium/Coarse Synthetic Bristles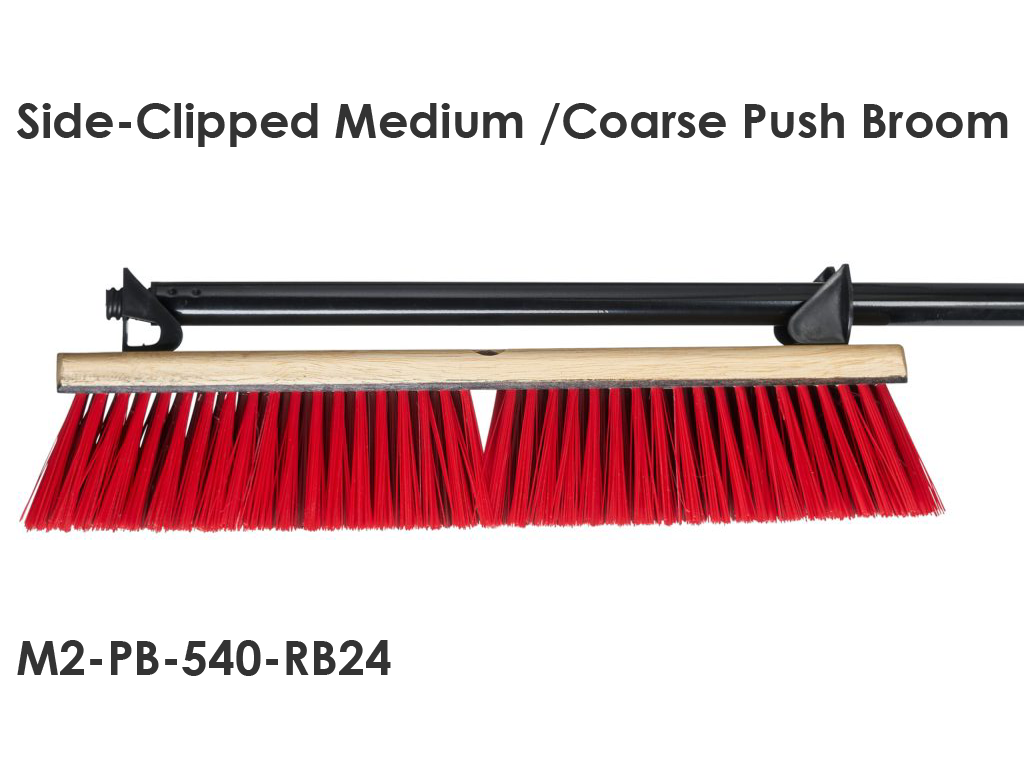 This Side Clipped Push broom with medium/ coarse synthetic fibers is perfect for rough, uneven and unfinished indoor surfaces making this broom an excellent choice for Contractors & Do-IT-Yourself Households.
Extra Coarse, Heavy-Duty Bristles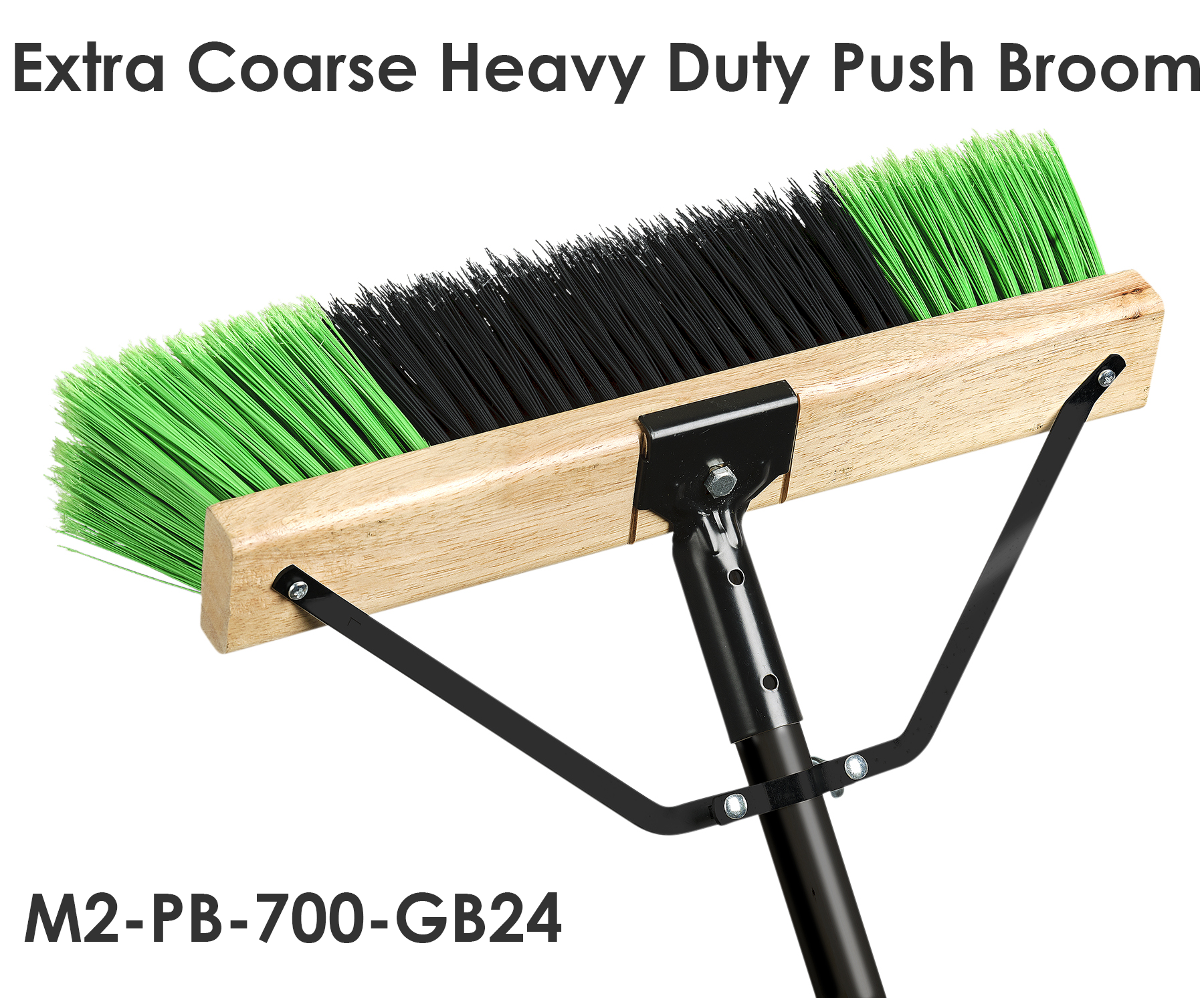 PVC Fill Fibers has excellent resistance to most substances including hydrocarbons (such as gasoline, kerosene, and diesel fuel), oils, cleaning solutions and alkali. It is however attacked by oxidizing agents, organic and mineral acids and aromatic alcohols and will absorb small amounts of water. Recommended in a hospital environment or in the food service industry.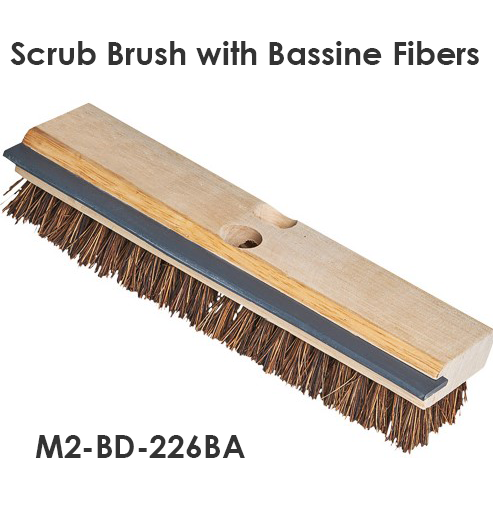 Bassine / Palmyra Bristles 
Bassine fiber (also known as Palmyra fiber) is very strong and durable and can be used in wet and dry conditions. The fibers make resilient semi-stiff sweeping brooms and scrub brushes. Bassine is a completely natural product that biodegrades and is harvested from a renewable source. In addition it can withstand many chemicals and solvents.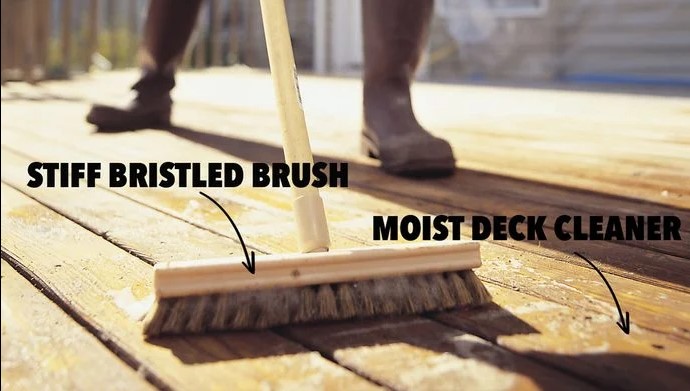 Make your life a little easier by choosing the right tool for the job.  If you require more information on any of these products call (403) 569-6969 or email us at info@applesupply.ca
About Apple Cleaning Supplies
Apple Cleaning Supplies continues to provide quality professional cleaning products and commercial cleaning equipment since 1964. When you choose Apple Cleaning Supplies, you work with a team of experts who have over 100 years of collective experience in the cleaning industry. We can recommend custom solutions for your facility and offer advice on how you can optimize the performance of your operations.
Our priority is to provide excellent service with expert guidance, offering educational training sessions, and a full facility analysis. We have two physical locations: one in Calgary, Alberta and one in Kelowna, BC and we deliver professional cleaning supplies across Western Canada.