Commercial cleaning supplies and equipment are formulated and designed for things that businesses encounter. This can include heavy cleaning, waste clean up, and hazardous cleanup.
If you're wondering where to purchase commercial cleaning supplies, you've come to the right place. As a major national distributor of industrial cleaning supplies, we have a warehouse full of cleaning and janitorial solutions in Calgary.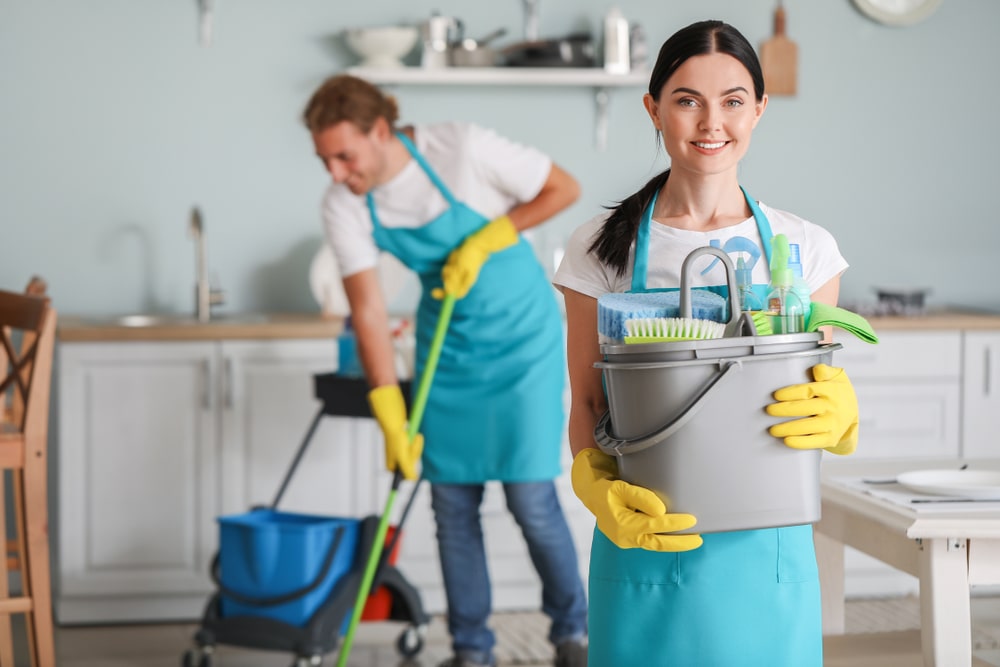 Why commercial cleaning supplies?
One of the most important things to remember with commercial cleaning is that it's meant to be efficient and meet a certain standard. Below are just a few reasons why businesses need industrial-grade cleaning products and equipment:
For fast and efficient cleaning of a medium or large space. For example, industrial vacuum cleaners are designed with larger capacity and more powerful suction to effectively clean areas that experience heavy material build-up or heavy foot traffic. 

For bulk purchases. Commercial cleaning chemicals come in large quantities, such as a 20L tub of floor cleaner. Buying in bulk with wholesale pricing helps companies reduce operational costs.

For a high standard of cleanliness and hygiene. Commercial cleaning products are formulated differently than household products. Each product is meant to effectively lift stains, remove dirt, and sanitize heavy-duty environments, such as restaurants, hospitals, schools, gymnasiums, hotels, fitness centres, arenas, and more. 
What to look for when choosing a commercial cleaning supplier
Most companies will compare prices when choosing a supplier. While competitive pricing is important, it's not the only factor to consider. Without a solution tailored to your business, you might be using products that are inefficient for your particular use. 
You want to look for a cleaning supplier that provides great product knowledge and passes that knowledge down to their clients. Our commitment to excellent service includes educating our clients on the type of supplies that they need. Sometimes, our clients aren't aware that a certain product exists, how they can use it in their cleaning process, or how they can optimize their cleaning for better efficiency.
The right supplier that is a good fit for your business in the long-term is one that will take the time to get to know your business and answer your questions. They will become a partner in helping you find a solution that gives you the most value for your money. At Apple Cleaning Supplies, we understand janitors because we are janitors. We take pride in treating each of our clients like family and passing down our knowledge on achieving a safe and clean workplace. 
About Apple Cleaning Supplies
Our priority is to provide excellent service with expert guidance, offering educational training sessions, and a full facility analysis. We have 
two physical locations
: one in Calgary, Alberta and one in Kelowna, BC and we deliver professional cleaning supplies across Western Canada.