For businesses requiring a high level of hygiene and standard of cleanliness, personal protective equipment is a regular and necessary part of everyday operations.
In light of recent events, PPE has become a hot-button topic with businesses and individuals alike. If you're looking for additional protection for your staff and patrons, we've listed some of the different types of PPE available below.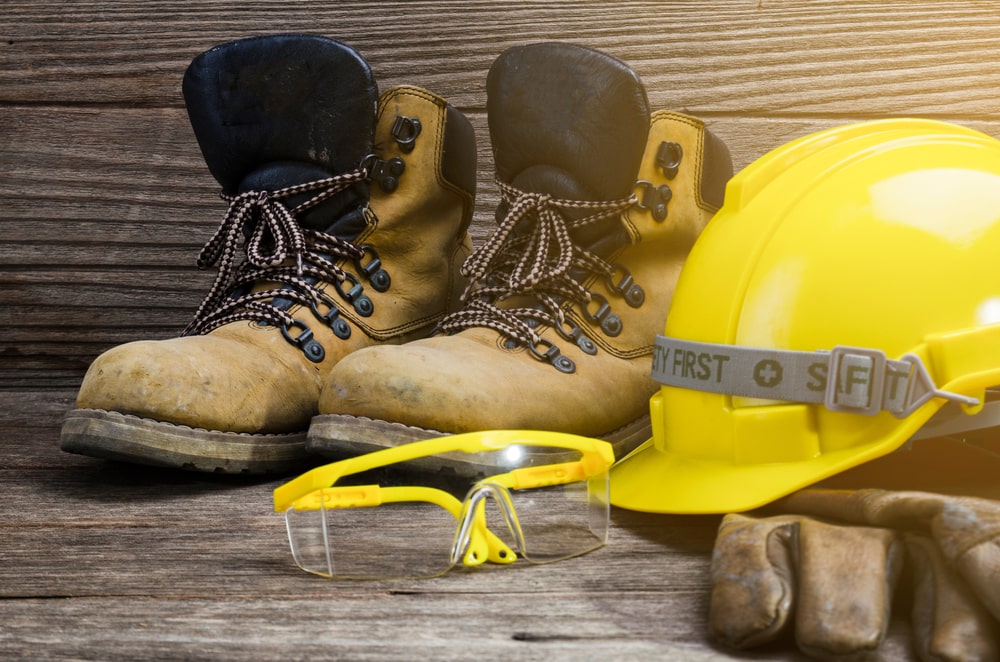 Protective shoe cover
Shoe covers not only provide protection for shoes but also for the room that the person is working in. In some industries, such as healthcare, food services, pharmaceutical, or a setting that handles animals, shoe covers protect the room from the bacteria on your footwear.
Shoe covers prevent hazardous material from coming into contact with the bottom of your shoe and prevent cross-contamination in sensitive environments.
Face shield
Face shields aim to protect the person's entire face from splatter particles, droplets, dust, smoke, oil, and more. They are typically used in the medical, dental, manufacturing, veterinary, food handling, and some material handling industries.
Eye protection
Eye protection includes specialty glasses or full safety goggles, depending on the environment. Industries that frequently use eye protection as part of their PPE mandate are automative, lab work, healthcare, construction, and manufacturing.
Gloves
There are different types of gloves for specific uses and preferences. Disposable nitrile gloves are thin and easy to work with while providing the needed protection. They are suitable for most general-purpose applications such as small parts handling, painting, automotive, and food services. Many companies prefer nitrile gloves because they reduce the concern for latex allergies.
On the other hand, heavyweight rubber gloves are required for commercial fishing, high-chemical hazard industries, and some food processing plants with a certain standard of hygiene.
Medical-grade gloves are CFIA approved and recognized as a Health Canada Class 2 Medical Device.
Hooded coveralls
Industries like food service and automotive, as well as industrial and warehouse facilities, encourage the use of coveralls to protect clothes from stains and exposure to harsh chemicals. Many coveralls are made of breathable material that is anti-static and flame-retardant.
Final thoughts
Personal protective equipment is not limited to the above. As a supplier of professional cleaning equipment and supplies, we can help you find a solution for your business' specific needs.
About Apple Cleaning Supplies
Our priority is to provide excellent service with expert guidance, offering educational training sessions, and a full facility analysis. We have 
two physical locations
: one in Calgary, Alberta and one in Kelowna, BC and we deliver professional cleaning supplies across Western Canada.