When it comes to industrial cleaning, investing in quality supplies contributes to a healthy bottom line. The right cleaning supplies for your particular business helps you clean more effectively, saving you time and money in the long run. 
Many businesses make the mistake of not looking at their industrial cleaning supplies as part of their long-term strategy, but it's a significant area that requires attention. Below, you'll find a checklist of the most effective cleaning supplies that every business needs.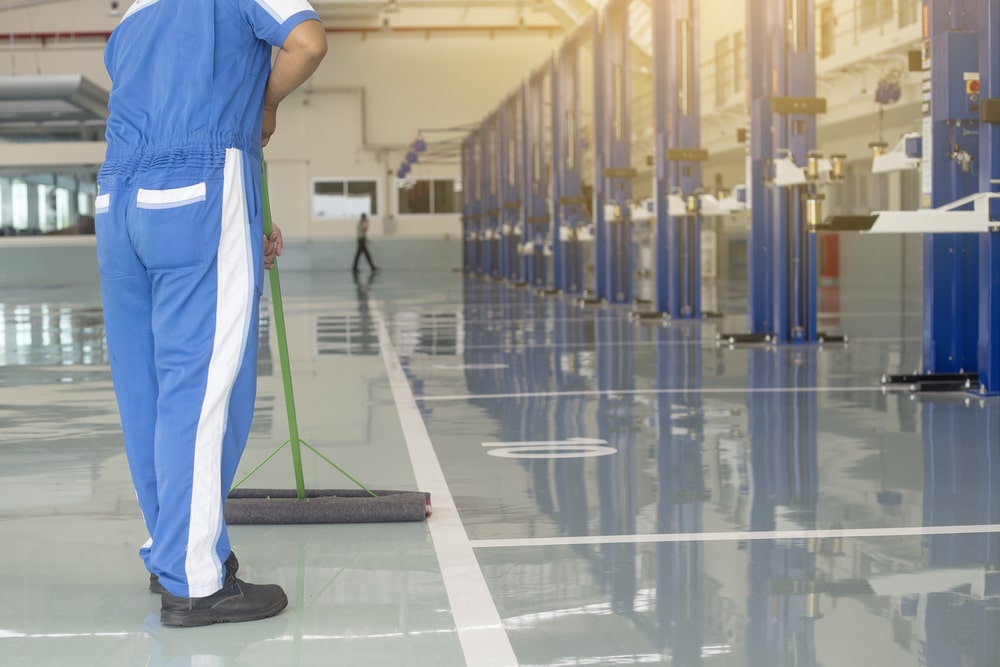 Essential cleaning supplies
The list of cleaning supplies differs for each business. Be sure to walk through your commercial space and make a list of supplies to make cleaning more efficient. Use the following list as a starting point to create a well-stocked inventory of industrial cleaning supplies:
Microfibre cloths, colour-coded for the kitchen, bathroom, and work areas

Window and glass cleaning cloths

Cleaning brushes for toilet and sink

A vacuum cleaner with attachments for different flooring surfaces

Mop and bucket

Broom and dustpan

Extendable duster

Paper towels

Protective gloves

Spray bottle

Garbage bags

Janitor cart to store supplies
Essential chemical products
There are many cleaning products to choose from, including eco-friendly options and formulas made for heavy-duty industrial cleaning. What makes a cleaning product ideal for your business is when it delivers the results that you're looking for in the shortest time. 
Look for products that promise to lift dirt and grime, minimizing the need for continuous scrubbing and wiping for an effective clean. 
All-purpose cleaner for most types of hard surfaces

Glass and window cleaner that promises a streak-free finish 

Floor cleaner

Non-acid and acid-based toilet bowl cleaner

Neutral Cleaner

Air Deodorizer

De-scaler

Stainless steel cleaner

Carpet cleaner

Stain remover

Disinfectant 

Furniture polish 

Wood cleaner 
Note: Your business may require supplies not included on this list. For example, a restaurant or food-service business needs an oven cleaner, heavy-duty degreaser, and other specialty supplies. 
Final thoughts
Industrial cleaning supplies in Calgary are not limited to the above. Advancements in innovative equipment and tools have made it possible for the cleaning to be more productive and straightforward. Some of this equipment includes automatic dispensers, high-power vacuums, extendable wands for hard-to-reach areas and more. 
In any case, if you're looking to increase cleaning productivity, start with the inventory you have and take note of key areas where improvements can be made. 
About Apple Cleaning Supplies
Our priority is to provide excellent service with expert guidance, offering educational training sessions, and a full facility analysis. We have 
two physical locations
: one in Calgary, Alberta and one in Kelowna, BC and we deliver professional cleaning supplies across Western Canada.