We Challenge Other Businesses to Do the Same!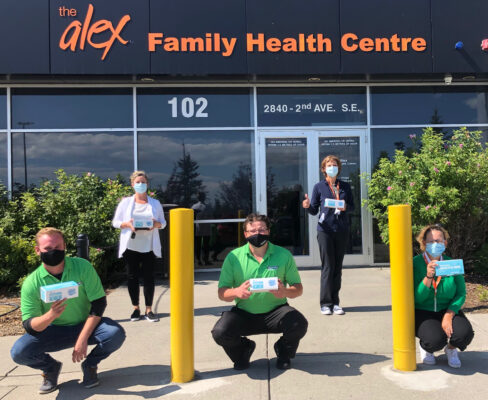 Apple Cleaning Supplies has generously donated 2000 masks to The Alex Family Health Centre. We felt it was our duty to reach out and assist with protecting Calgary's most vulnerable during this challenging time.
Tomis Slisko, President & CEO and Luke Blackmur, Sales Manager of Apple Cleaning Supplies, presented the donation to Tori Wright, Director, Community Engagement & Development, Heather Innes, Senior Engagement Manager and Carol Schitthelm, Facilities Manager for The Alex Family Health Centre.

Since 1973, The Alex has provided thoughtful, comprehensive care to vulnerable Calgarians. The Alex tackles tough health and social issues head-on, with a focus on moving people from poverty to stability and from crisis to wellness.
The Alex serves a community with complex health needs, often the result of issues such as poverty, trauma, homelessness, or addiction. At The Alex whole health is the goal – and you can't be healthy if you are hungry, isolated, or experiencing mental health struggles. Visit The Alex website to learn more on what services and programs this Charitable Organisation provides to our community.
The Alex needs your help! We challenge you to The Alex Mask Challenge! 
Purchase your masks from Apple Cleaning Supplies to donate to The Alex Family Health Centre
WE WILL MATCH YOUR DONATION – MASK FOR MASK! 
Our Goal is a donation of 100,000 Masks to The Alex Family Health Centre!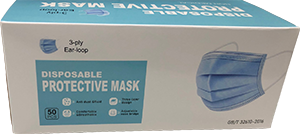 For every mask purchased from Apple Cleaning Supplies that is donated to The Alex , we will match the donation – mask for mask!
Join in on the fun, watch the Apple Mask Meter rise and help us to serve a good cause!
We are currently at 2,000 masks donated which = 2% of our Goal of 100,000 Masks.
Come on Calgary and show your support for this meaningful cause!

Share with your friends, business associates and partners. We can do this!
Watch the progress on our Facebook, LinkedIn, Twitter, and Instagram Pages for updates!
We thank-you for your support! Stay Safe Calgary!
Email to: info@applesupply.ca to contribute to this worthy cause.
About Apple Cleaning Supplies
Our priority is to provide excellent service with expert guidance, offering educational training sessions, and a full facility analysis. We have 
two physical locations
: one in Calgary, Alberta and one in Kelowna, BC and we deliver professional cleaning supplies across Western Canada.