Industrial cleaning supplies are a necessity no matter what industry your business is in. Cleaning supplies are used daily and, for certain businesses, maintaining a high standard of hygiene is a must. 
As a supplier of industrial cleaning supplies in Calgary, our clients appreciate a number of benefits when buying in bulk.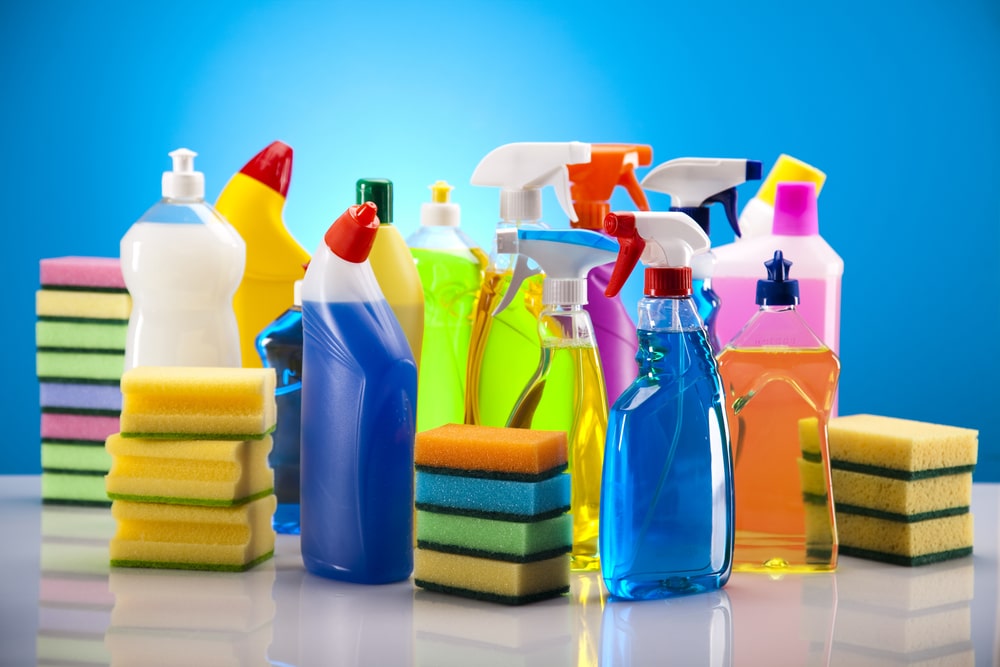 1. Money savings
When you buy in bulk, you're getting wholesale prices, which naturally reduces operational costs. For example, a single bottle of hand soap may cost $5, but a box of 40 of the same hand soap is priced at $120, equivalent to $3 per bottle. Let's say you go through a box of 40 hand soaps every six months. The $2 difference in price per bottle leads to a cost-saving of $160 every year.
When you consider all the types of cleaning supplies you regularly use, such as floor cleaners, disinfectant spray, window cleaner, multi-purpose cleaners, toilet bowl and bathroom cleaners, you could be looking at hundreds and even thousands of dollars saved. 
2. Saves time
Buying cleaning supplies in bulk not only saves money, but it will save you and your staff time from needing to purchase supplies every month. As you build a solid list of supplies that you purchase consistently, at Apple Cleaning Supplies, we will have your account on file. Making another bulk order of the supplies you need can be as easy as a click of a button or a simple phone call. 
3. You're equipped to handle any cleaning emergencies 
Accidents happen, and a scenario where a customer or employee spills a large amount of liquid or other material is not uncommon. The last thing you want is not to have enough cleaning material or supplies to take care of the mess, especially if your business experiences heavy foot traffic or if the mess is in the building's main area.
Having your industrial cleaning supply well-stocked ensures that your business is equipped to handle any situation. A reputable cleaning supply company provides an SDS (Safety Data Sheet) with each chemical they sell. SHS sheets provide the chemical break down, as well as what to do in the case of an emergency. On our online store, you'll notice an SDS download link with each chemical we list. 
4. Helps with budgeting and inventory management
Your cleaning staff will have a good handle of how much product they go through each month, which will allow for easier budgeting. Staff can also anticipate when a new order will need to be made and where further costs can be reduced.
5. Reduces environmental impact 
Did you know that your business contributes to sustainable practices when you purchase cleaning supplies in bulk? With less packaging used, you're helping manufacturers, and suppliers save on energy, fuel, and other operational costs. 
It's easy to see why buying industrial cleaning supplies in bulk is beneficial for businesses across all industries. Remember, cleaning supplies used for commercial purposes are formulated differently from those you see stocked in grocery shelves made for residential use. When purchasing cleaning supplies for your business, be sure you're buying industrial supplies in bulk to maintain a standard of cleanliness, and for all of the benefits, we listed above.
About Apple Cleaning Supplies
Apple Cleaning Supplies continues to provide quality professional cleaning products and commercial cleaning equipment since 1964. When you choose Apple Cleaning Supplies, you work with a team of experts who have over 100 years of collective experience in the cleaning industry. We can recommend custom solutions for your facility and offer advice on how you can optimize the performance of your operations.
Our priority is to provide excellent service with expert guidance, offering educational training sessions, and a full facility analysis. We have two physical locations: one in Calgary, Alberta and one in Kelowna, BC and we deliver professional cleaning supplies across Western Canada.