What is the Colour Code System?
The concept of the colour code system was devised in the 1990's to be implemented in hospitals with the hope to avoid cross-contamination between varying areas of the hospital. Cleaning staff use a specific colour of mop, handle,  cloth & bucket depending on the area of the hospital that is being cleaned.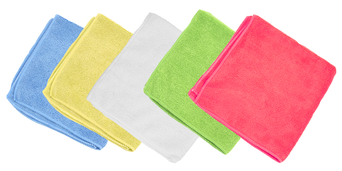 Micro-cloths in the Colour Code System
The 4 main colours of the colour code system are blue, green, yellow, red and sometimes white depending on the venue and location.
How the system works
The 4 main colours are applied to specific areas of the venue, which in turn reduces the potential spread of germs & bacteria throughout the business. The areas of the business are broken down to public areas, kitchen & food prep, sinks & bedrooms, and high risk areas like washrooms.
This system is practiced in many countries and although the initial concept was to have a universal system where certain colours represent specific areas, the colour applied to these areas does vary from region to region.
Regardless of which colour is applied to which risk level, it's important to be consistent and clearly communicate the applicable colour to cleaning staff.
Avoiding Cross-contamination through colour
The most commonly used colour code is as follows:
BLUE  –

Public areas – such as lobbies, receptions and hallways – Low Risk 

YELLOW – Washroom surfaces, basins, bedrooms, Low to Moderate Risk
GREEN – General food surface prep, bar use, food service 
RED – Washroom toilets, floors, can include showers – High Risk
In order for this system to be effective each colour should have at least a mop, handle, sweeper and bucket that are easily identified. Cloths, aprons and gloves can also be included if the appropriate colour is available.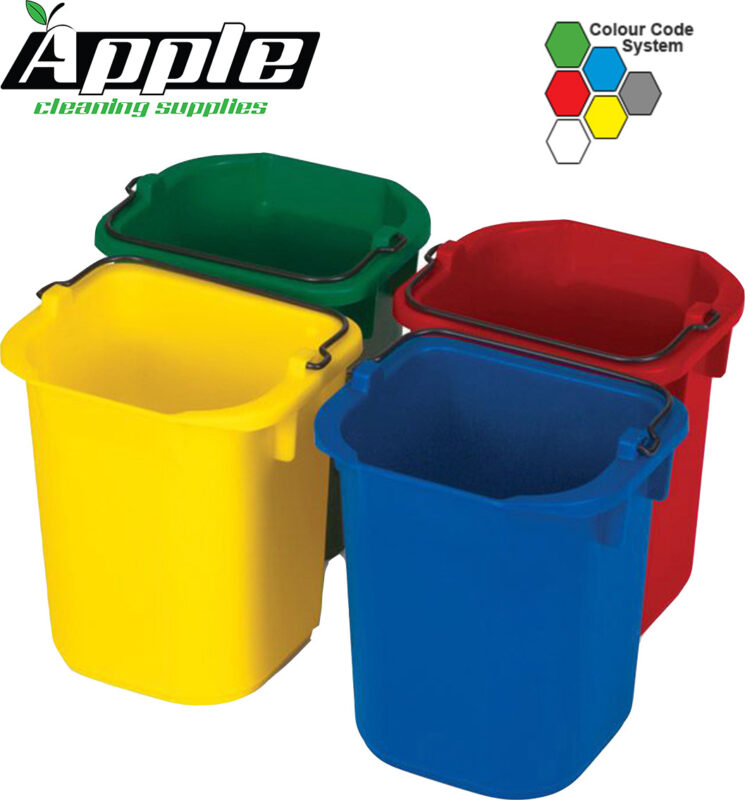 What industries benefit from the colour coded system?
Now more than ever it's important to focus on avoiding cross-contamination in various areas of your establishment. This system can be applied in any sector over a variety of industries. Although red and white are the most commonly used for high risk areas, any colour can be applied to any area of your business as long as it has been clearly communicated to the cleaning staff. Hospitals, however, have specific guidelines outlined for the colour code system.
This system takes the guess work out of where a cleaning item had been last used which aids in the health and safety of guests and staff alike.
About Apple Cleaning Supplies
Our priority is to provide excellent service with expert guidance, offering educational training sessions, and a full facility analysis. We have 
two physical locations
: one in Calgary, Alberta and one in Kelowna, BC and we deliver professional cleaning supplies across Western Canada.